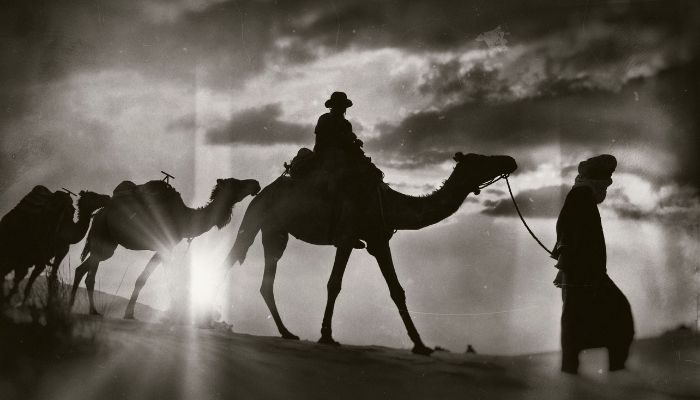 Holiday Destinations Morocco
In this article, you will find some of the best travel Morocco advice to enhance your Morocco travel experience. On the other hand, When you take any of our Morocco Tours with us, you will get it to explore the land of hospitality, Mythical, Colorful and Otherworldly.
Why Morocco Tours
Morocco is about the size of California but when exploring the country, everything is by driving distance. From the snow-capped high atlas mountains overlooking the open-air spice markets, and towering minarets of its imperial cities like Fez and Marrakech, to the Todra or Dades Gorges, and the magical Sahara dunes where you get to do a camel ride and overnight at one of the luxury camps within the famous Erg Chebbi for your Sahara Desert Morocco Tour.
How to Travel in Morocco
The colorful chaotic streets of Marrakesh, Fez, Rabat,  Morocco's oft-Instagrammed capitals, should be only the beginning of your journey, and With so much to cover, all travel books won't do it for you, but we got you covered. Traveling Morocco with us would make your Morocco tours more pleasurable and hassle-free. You will have your own English speaking Tour Leader with your own private transportation from the airport back to the airport, who would be helping you on daily basis without hindering your experience, and when you chose to be on your own, you will have the freedom to enjoy on your own at any Morocco vacation spots.
What are Morocco Vacation Spots
So the best way to have a successful Morocco Tour is by traveling Morocco in a big circle in order to cover the best highlights of the country. For example, you fly in and out of Casablanca or fly into Casablanca and out of Marrakech. Then Casablanca and Rabat would require 2 days. The Blue City (Chefchaouen) 2 days, Volubilis, Meknes and Fez 2 days, the desert and the Gorges, 2 days, The High Atlas and the Berber villages, 2 days, The charming city of Essaouira, 1 to 2 days, and you can always save Marrakech as a nice dessert for your trip for 2 or 3 days.
How many days do you need to see Morocco?
For a more relaxing trip and if you have plenty of time, you may need a full three weeks if you want to see everything Morocco has to offer, But to cover the best highlights of Morocco only can be done from one to 2 weeks and we can help you with your Morocco tailor-made Tours to focus on what you're interested in, whether that's history, cuisine, adventure sports or nature, and based on your budget.
Is 5 days in Morocco enough?
If you only have five days to spend in Morocco or anywhere else—you have to get your priorities straight. Option1 is to cover the Morocco imperial cities Tour. Option 2 is to do Fez, Desert, High Atlas Mountains, and Marrakech. Option 3 is Marrakech and area, including the charming city of Essaouira and the High Atlas Mountains / Berber villages.
Is one week in Morocco enough?
One week in Morocco would be better than 5 days. You can cover the same areas as for 5 days but without rushing so that you get to spend quality time at each place. Morocco is a vast country with so much to see, spread over a wide area. So the more time you can spare for your Morocco Tours would be the better. Rabat, Marrakech, the desert, the Berber Villages, the Blue city, and Essaouira are the best to cover, but 12 days would do it, otherwise, you must eliminate 1 or 2 areas.
Can you drink alcohol in Morocco?
Yes, you can drink alcohol in Morocco. It is available in most big cities around Morocco at special liquor stores as well as at hotels.
What is the best way to get around Morocco?
The best way is when you have a private guide and private transportation. The second option is to rent a car. The third option which is the hardest one is to take public transportation like a grand taxi from one area to the next. Shared grounds taxis like tho locals on a very low budget is another option or by Bus, but the problem is the time. It will take forever to get from one destination t the next and less comfortable.
How many days in Marrakech is enough?
Marrakech requires a minimum of 2 to 3 days to explore, although those with less time to spare can still enjoy the experience. Travelers who choose to stay for longer will have the opportunity to get to know the city and see it at a more relaxed pace. Read on for advice on how long to stay in Marrakech.
What is the best time to visit Marrakech?
The best times to visit Marrakech for the entire year as it is warm weather city-friendly March to the end of May and between September and November is very nice with very desirable weather (with average daytime temps in the low 65s to low 90s). June is hot, and July and August are much hotter.
Is Casablanca worth visiting?
Casablanca in Morocco is often overlooked as a travel destination because it is the more modern and considered the economic capital of Morocco. It is good to fly in and out when traveling to Morocco. It is also very known by the famous Hassan II Mosque, the largest one in Africa and the only one that can be visited by non-Muslims. It is also very known by the Rick's Cafe restaurant from the movie Casablanca.
Is Tangier worth visiting?
Tangier is a good place to start your Morocco travel destination when arriving from south Spain by Ferry. It Is well worth a visit if you have additional time as it has a distinctly unique feel you won't find elsewhere in Morocco.
Do I need a visa for Morocco?
Most travelers who want to visit Morocco can do so without applying for a visa if your trip will not exceed three months and if you were from certain countries. But you can find more details within this link.
What money do you use in Morocco?
The currency in Morocco is the Moroccan Dirham (MAD) But if you were at some big shops and wish to purchase an expensive item, they accept most world currencies Like the EURO or the pound, etc.
What about water
Can I use a credit card in Morocco?
Yes, you can use ATM to get cash out of your own bank account when traveling to Morocco, and a Credit card is accepted at most hotels, nice restaurants, and big stores when shopping.
Is Marrakech safe at night?
Marrakech is one of the safest cities in Morocco. However, You might feel a little unsafe at night if you happen to be staying at one of the boutique-style hotels called "Riad" in the ancient city. So it is highly recommended to be accompanied by your local guide when walking through the Medina.
Is the water safe in Morocco to drink?
You can only drink bottled water and not sink water. If you drink sink water you will get a stomach bug. And watch out for the ice the having a mixed drink. Ask if the ice is made from filtered water.
Is Morocco a party place?
Yes, there are plenty of nightclubs in Morocco! In Marrakech, Agadir, and Casablanca.
What travel adapter do I need for Morocco?
For Morocco, there are two associated plug types, types C and E. Plug type C is the plug that has two round pins and plug type E is the plug that has two round pins and a hole for the socket's male earthing pin. Morocco operates on a 220V supply voltage and 50Hz. So any machine you will be bringing from abroad that has 110 to 220V would work. All plugs that work for France would work for Morocco.
What language do they speak in Morocco?
The Moroccan language is Arabic, then Amazigh is spoken by the Berbers, who are the native Moroccans. Most Moroccans speak also English, French, German, Italian, Spanish, etc.
Is Moroccans Friendly?
Morocco is very known for the land of hospitality. Moroccan people are very warned and welcoming and exuberant hosts. Expect to be invited by your guide or the locals you may meet and become friends with for a cup of tea or for a meal. It is part of the Moroccan culture.
Can you surf in Morocco?
Yes, You can surf in Taghazout near Agadir. If you prefer Kite Surfing, Essaouira is a place to visit and very known for its wind all around the year.